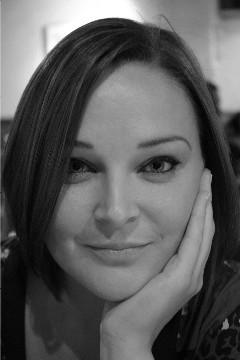 Usually I spend my time asking authors to write about themselves, their inspiration and work, but as it's my site I guess I'd better tell you a bit about me!
I've been working as a publicist within children's publishing for over nine years at three children's publishers: Egmont, Scholastic and Random House Children's Books. I've been lucky enough to work with some of the most brilliant authors and illustrators over the years like Julia Donaldson, Jonathan Stroud, Philip Pullman, Christopher Paolini, Philip Reeve, Theresa Breslin, Nick Sharratt and many more.
I've also managed publicity for leading brands like Captain Underpants, Thomas the Tank Engine, Horrible Science and Lemony Snicket.
I am experienced in running 'traditional' PR campaigns to include pre-publication buzz, review coverage, trade press, a publication tour, festival appearances and launch events. I use my extensive network of contacts to reach champions in relevant areas – journalists, librarians, booksellers, teachers, parents, bloggers and, of course, young people themselves.
I approach campaigns from a strategic viewpoint; "how can I make this book stand out amongst the competition?" I work closely with authors, editors and agents to create a point of difference, angle or news peg. Recently, for example, I devised and set up:
James Patterson's Extreme Reading Challenge with the National Literacy Trust.
A partnership with National Drama to run a competition challenging teenagers to act out a scene from Theresa Breslin's new novel.
A survey about children's attitudes to climate change as a news story to launch Kate Thompson's new book.
I am passionate about the opportunities the internet offers for authors and publicists. I work closely with authors to guide them through the online environment and set up activity such as blogger reviews, virtual tours, vodcasts, Twitter accounts, Facebook groups and Flickr photo tours. I am familiar with the mechanisms of setting up digital activity, I use analytic tools to review online coverage and I always plan a digital strategy to ensure a PR focus in the big wide world of the internet.
Outside work I live in South West London; I have a baby daughter; I swim when I have time; I visit my home county Cornwall whenever I can and I'm hopelessly addicted to Masterchef.
CAMPAIGN WORK
I am available to run full publicity campaigns which can include: pre-publication activity, strategic campaign planning, review and feature coverage in traditional media, a publication tour, launch events, festival attendance and, of course, digital coverage.
I am trained as a broadcast journalist so I offer a filming and editing service to create author video and audio for seeding out online or other uses.
PROJECT WORK
I am available to manage one-off projects where extra resource is needed; from wholly managing festivals for a publisher to looking after the PR involved in a national award, I am fully flexible about the nature of these projects and the service I offer.
CONSULTANCY WORK
I am available for consultancy work to offer brainstorming and creative sessions, author training days and preparing strategy for lists, authors, brands or books.
RATES
I offer competitive rates tailored to the requirements of each piece of work and I'm happy to discuss this in person.
Some of my authors and illustrators have been kind enough to write me a testimonial:
"One of the best publicists that I have ever worked with!"
"Georgia's a wonderful publicist and it was fantastic working with her on the Heroes of the Valley campaign. Her author events were brilliantly researched and organized, while the swirl of surrounding coverage – in both traditional press and electronic media – was exciting, varied and long-lasting. I was a very happy author!"
"All the events that Georgia sorted worked perfectly"
"Georgia arranged a lovely book launch for me. She charmed the staff involved and took care of every little detail. She thought of all sorts of special touches and made sure everything went incredibly well. There were even goodie bags! As soon as I met Georgia I knew she was going to be a wonderful PR because she is so enthusiastic and charmingly persuasive."
"Georgia's enthusiasm for the work she represents is so organic, so thoughtful, and so infectious that what she passes along to the world isn't spin, it is merely a well-articulated version of her own excitement. I believe it makes the public—and the media—pay attention to what she has to say. As a client, I think Georgia would give you an upper hand. I know first-hand that working with her (as the lucky beneficiary of her enthusiasm) is an utter delight."
"Georgia Lawe is a publicist par excellence! Innovative, inspired, and enthusiastic, her engagement with books and people make her a joy to work with"
EMAIL
If you'd like to get in touch with me to discuss a campaign, author or a project please email me at: georgialawe@gmail.com
TWITTER
Follow me on Twitter here: @GeorgiaLawePR